1.5ml/2ml 9-425 Screw Neck Autosampler Vials
2022-10-27
Description of 9-425(9mm) Screw Thread Top vials
Aijiren screw thread top sample vial design is characterized by universal ease of use, especially the use of automated sample introduction systems, so this type of vial is also called an autosampler vial. And this sample vial is extremely compatible. The 1.5ml sample vial we usually say is the 2ml volume sample vial. The design of Aijiren screw thread top vials is developed in Europe and the United States, and the design feature is easy to use, especially the use of an automated sample introduction system. Aijiren screw thread top vials also known as autosampler bottles.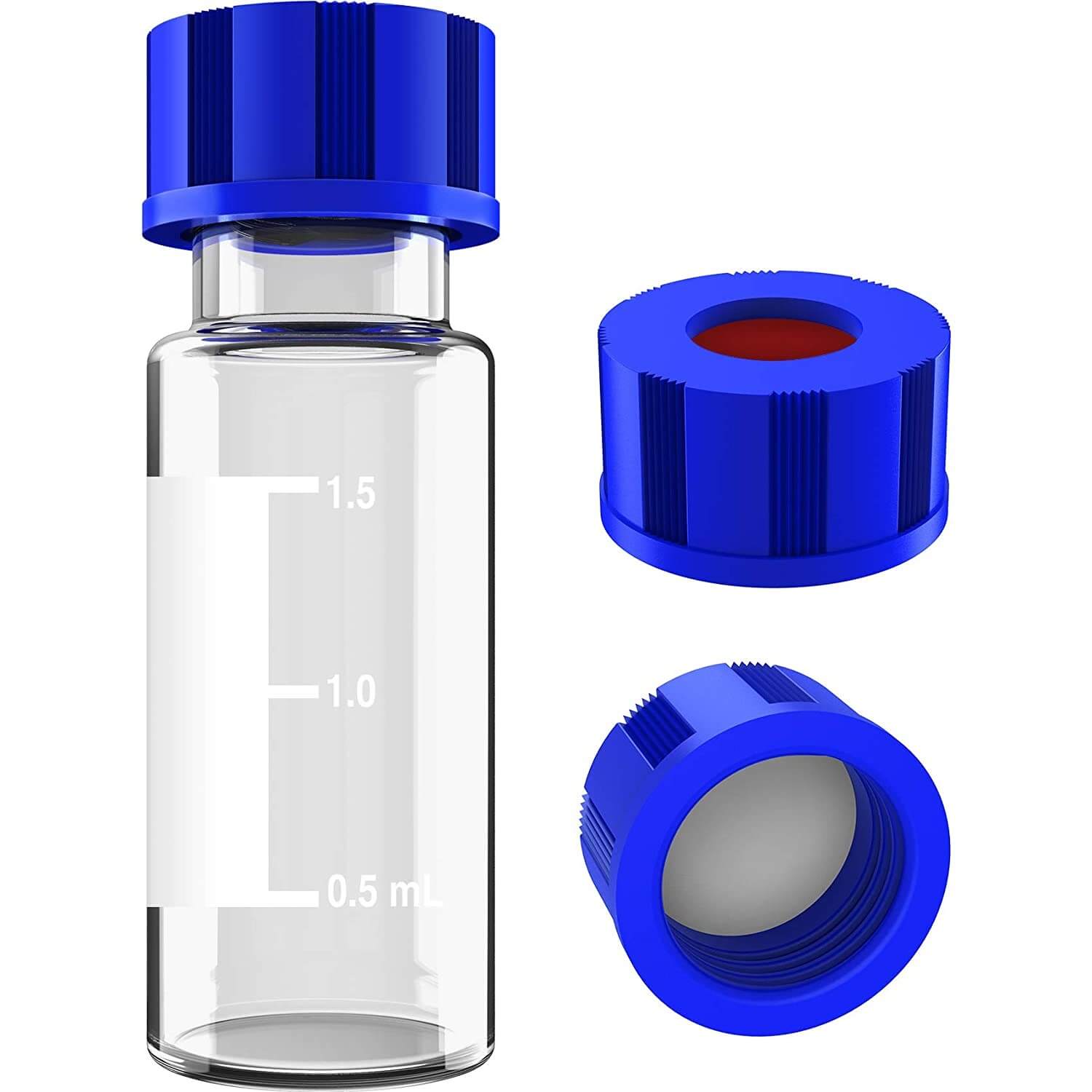 *Detail Information:
They are made with a 6.0mm opening.
These vials are designed to work on most autosamplers that use 12mm x 32 mm screw-style vials. They offer the convenience of screw thread vials for instruments that were originally designed for crimp top vials. They are available in both clear and amber glass.
Superior quality USP 1 expansion 33 borosilicates clear glass (USP Type 1, Class A) or 51 amber glass
Uniformly flat bottom for security with inserts.
Vials feature write-on spots with graduations at 0.5, 1.0, and 1.5ml available.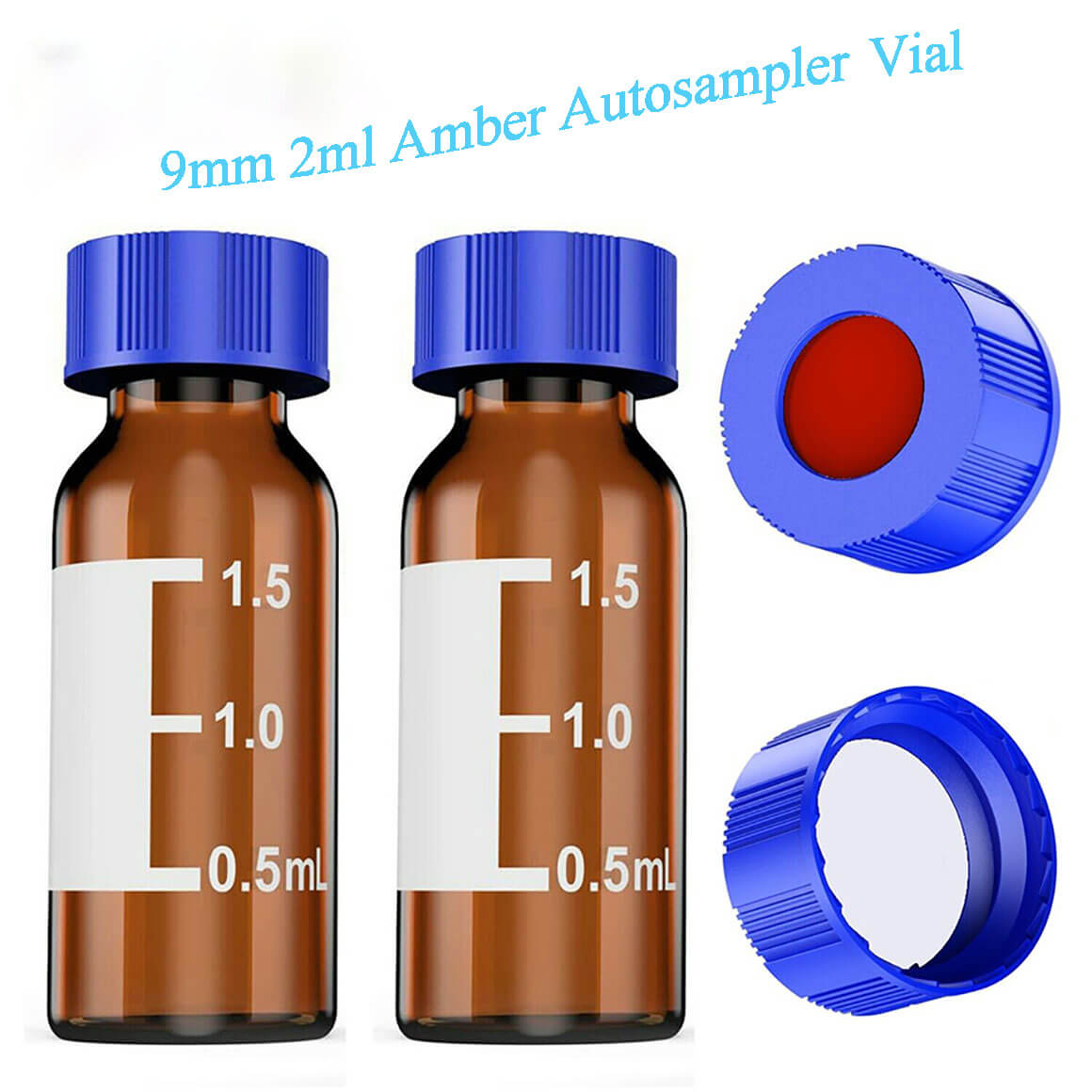 *Data:
Volume: 1.5-2.0ml
Dimension: 12x32mm
Color: Amber and Clear
Neck: Screw neck
Neck Diameter: 9mm
Material: Borosilicate Glass/1st hydrolytic class glass
Septa: Non-slit, Pre-Slit, PTFE/Silicone
Insert: 250ul/300ul
The Advantages of Sample Vials From Aijiren
Considering the comparative simplicity and maturity of the glass vial, customers rarely complain about its quality. However, the applicability of autosamplers is actually essential to big manufacturing companies. Severely in terms of International Standards, vials of Aijiren are made with sufficient supervision.
Two points are extra expanded content of this product.
The Design of 9mm Sample Vials
The deviser stems from Euramerican instrument manufacturers which devote to general and grabbable products, notably the usage of samplers, which, therefore, are named autosamplers. They possess incredibly high compatibility so that samplers with 11.6mm bottom diameter can all be replaced with 9mm ones.
However, this kind of vial has its own faults, too.
Because of the short screw thread, thin plate, and easy penetrability, the risk of sampling also increased—if rough needles go into the samples, the spacer would be stabbed into the bottom. Then the precut and bonded spacers are required with dropped repeated needling numbers to reduce risks.
Silanization of Autosamplers
The silanized process of vials has reduced the absorption from polar samples and compounds such as amino acid, protein and phenolic compounds.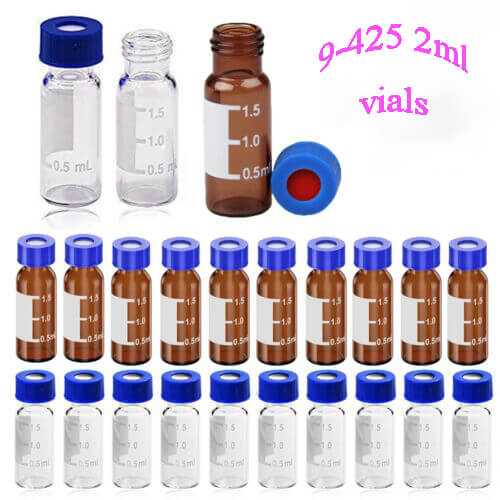 Why Choose Us:
1. Trust: Our expertise and trustworthiness have earned us a remarkable and reputed position in the market.
2. Quality: We are dedicated to offering the best quality product to our clients and always make sure that the demands specified are accomplished.
3. International Trading: We are engaged in international trading by the way of exporting products manufactured by us all over the world.
4. Delivery: We ensure proper packaging along with labeling for the purpose of delivery of products throughout the globe on time.
Back to List