Selection of sample vials and the characteristics of Aijiren vials
2022-11-01
---
Compared with many laboratory precision analytical instruments, sample vials are small but commonly used. How to correctly select and use sample vials and related products is particularly important for experimental efficiency, experimental process and the accuracy of experimental data.
How to Choose Sample Vials and Related Products?
When selecting vials and their related products, specific applications need to be considered, including septa, closure, vial material, and sample volume.
1. The selection of septa
PTFE/Silicone
Recommended for multiple injections and sample storage;
Has resealing properties;
With the chemical resistance of PTFE before piercing, the septum will have the chemical compatibility of silicone after piercing;
The working temperature range is -60℃-200℃.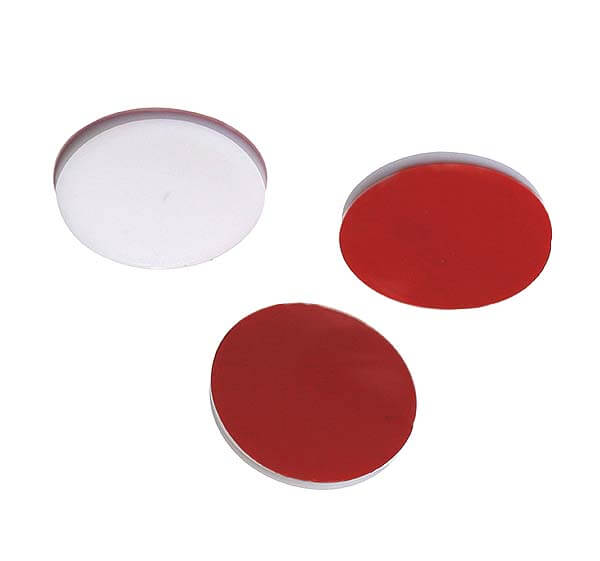 Pre-Slit PTFE/Silicone
Provides good ventilation to prevent vacuum formation in the vial for excellent sampling reproducibility;
Eliminate the blockage of the needle at the bottom end after sampling;
Good resealing properties;
Recommended for multiple injections;
The working temperature range is -60℃-200℃.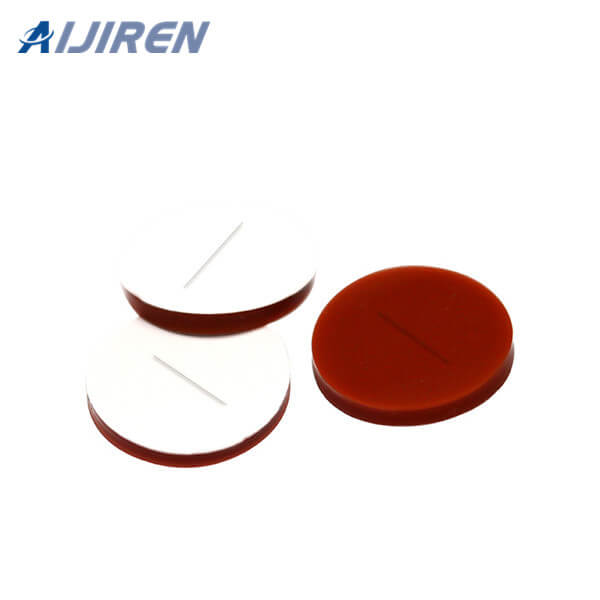 2. The caps of sample vials
The sealing effect is good and no tools are required.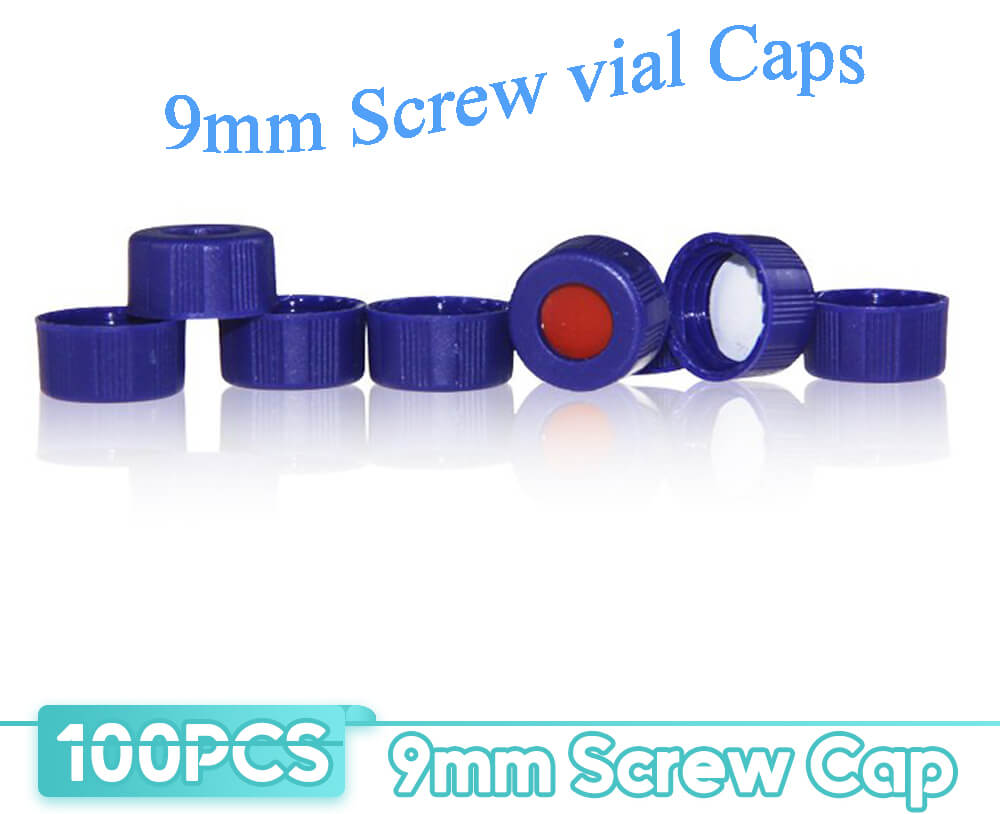 Crimp caps
Aluminum jaws, good sealing effect, and reduce the possibility of sample volatilization;
High-temperature experimental environment, more resistant to high temperature;
To be used with a crimper tool.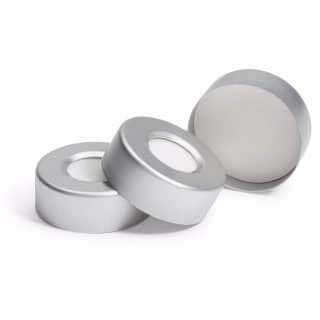 Snap caps
The sealing effect of the snap cap is not as good as that of other screw caps and crimp caps;
The push-on snap cap is ideal for storing powder samples, not for transporting liquids;
If the cap fits very tightly, the cap will be difficult to close and may break.
One-piece cap with septa (PTFE cap with septa)
Ensure that the septa and cap stay together during shipping and when the cap is loaded onto the vial;
Prevent the septa from falling off during use;
Avoid excessive evaporation and keep vials properly sealed.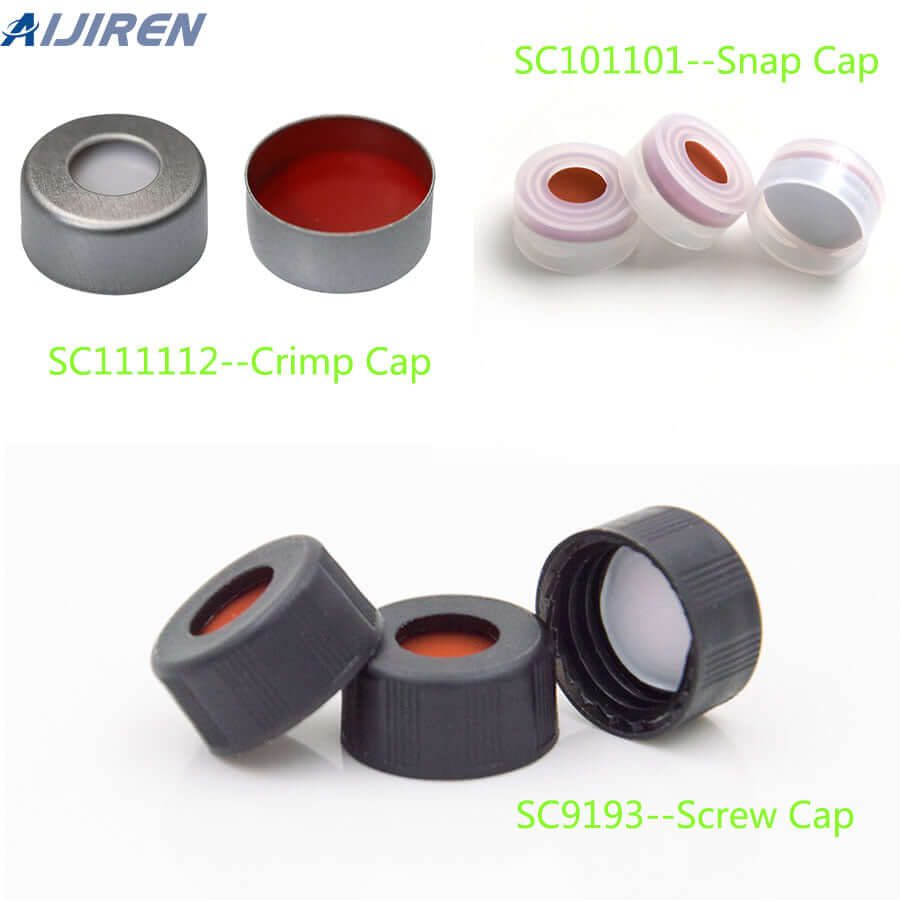 3. The material of sample vials
The glass material of the sample bottle is generally divided into low boron and neutral. The difference is that the borosilicate content is different, and the physical and chemical properties of the glass are also different. Our company can provide sample bottles with two materials. For high-throughput laboratories, low-borosilicate glass is a good choice.
Micro inserts
It is suitable for sample injection detection experiments, and the conical bottom insert has lower residues than the flat bottom.
The combined bracket can protect the injection needle and increase the liquid level for injection.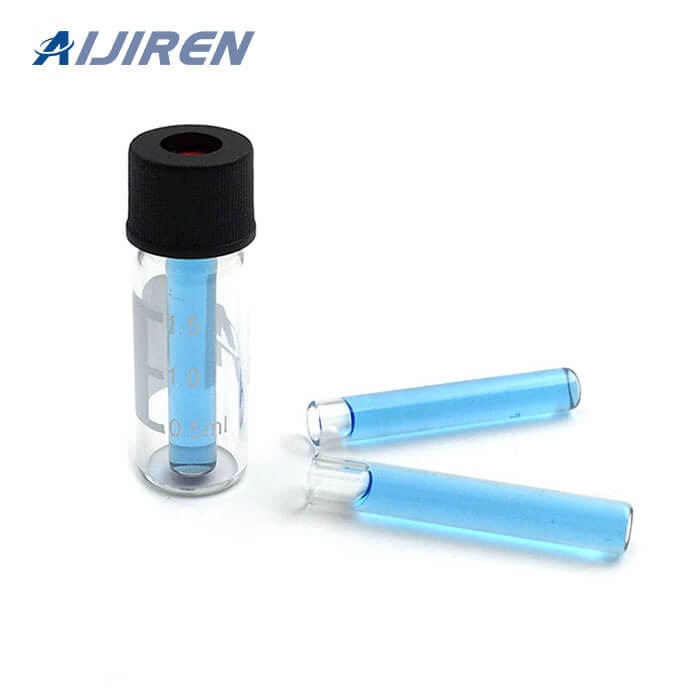 Aijiren sample vials are produced according to the standards of the US Pharmacopoeia and the European Pharmacopoeia, which can reduce your consumption and save time in your experiments. This series of products reduces the error of analysis results caused by ghost peaks, needle damage, and septum movement, so as to avoid the failure of analysis to a large extent and realize the reuse of samples.
Back to List