Six Materials of Syringe Filter Membrane
2022-12-14
There are various materials for syringe filter membranes. Today I will show you the characteristics of various materials of the syringe filter membranes.
Ⅰ. What Is the Material of the Filter Membrane?
Polyvinylidene fluoride (PVDF);
Diameter: 13mm; 25mm; 33mm; 47mm; 50mm; etc.
Pore diameter: 0.2μm; 0.22μm; 0.45μm; 0.8μm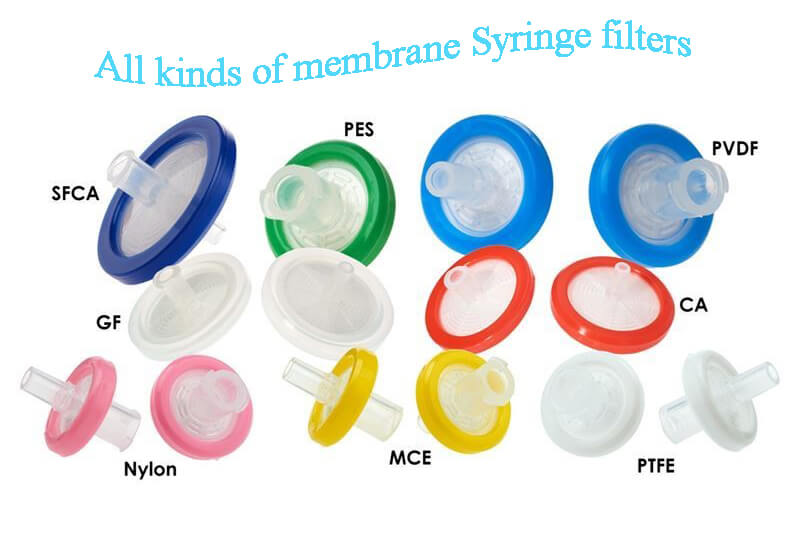 Ⅱ. What About These Material Properties?
Good hydrophilicity, high strength, high flow rate, high flux, high-temperature resistance, acidic water solubility and organic solvent membrane material with high surface quality, wide drug compatibility, wide range of uses, low dissolution rate and stable chemical properties.
2. Polyethersulfone (PES)
Imported membrane, hydrophilic membrane, has high chemical and thermal stability, strong acid and alkali resistance, high mechanical strength, large flux, high flow rate, and low protein adsorption rate.
3. Mixed Cellulose (MCE)
Membrane material has a smooth surface, light and thin texture, high porosity, good interception effect, good hydrophilicity, large water flow, uniform microporous structure, low adsorption rate, not resistant to organic solvents and strong acid and strong alkali solutions, only suitable for water agents Filtration of pharmaceuticals or other aqueous solvents.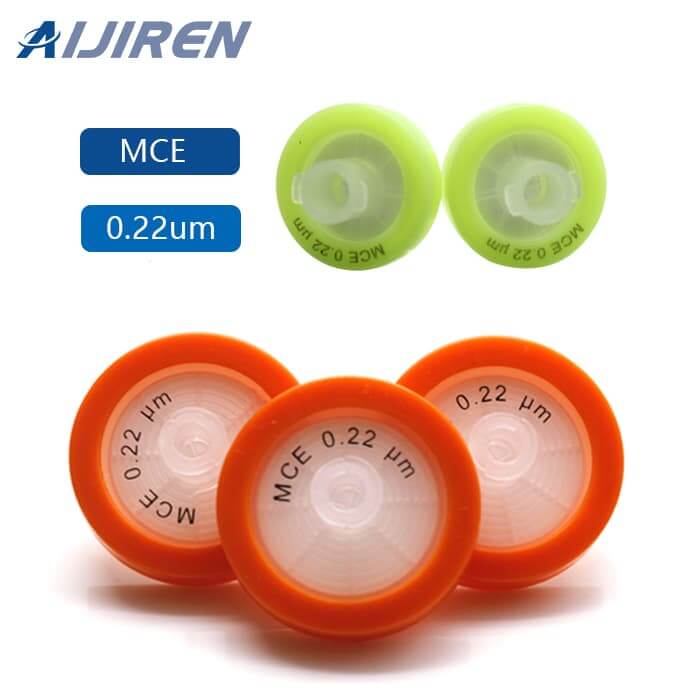 Depth filtration has stable physical and chemical properties, high porosity, large dirt-holding capacity, can be recoiled or high-temperature sterilized, and has good pressure resistance.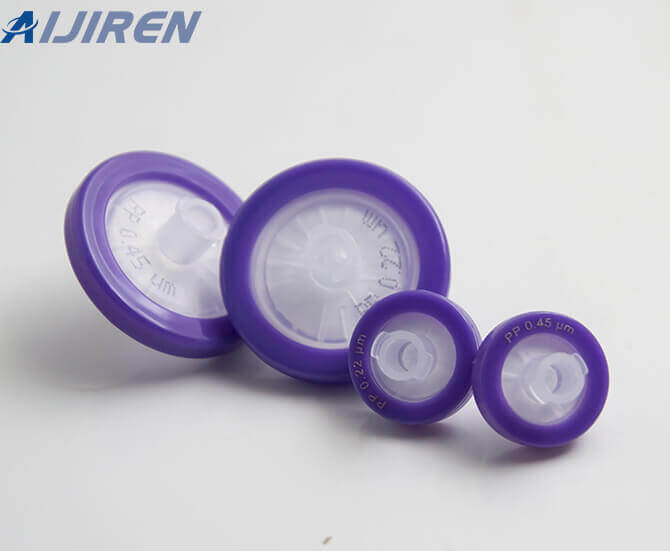 5. Polytetrafluoroethylene (PTFE)
Hydrophobic membrane, after being treated with ethanol or isopropanol, becomes a hydrophilic film, the hydrophobic film cannot be naturally wetted, the hydrophilic film can be naturally wetted, high temperature resistant, acid and alkali resistant, good chemical compatibility with organic solvents and oxidants, and resistant to insulation most chemical solvents.
Hydrophobic membrane, no moisture absorption, becomes hydrophilic membrane after treatment with ethanol or isopropanol, low protein adsorption rate, chemical corrosion resistance, oxidation resistance.
Ⅲ. About us
Founded in 2007, Zhejiang Aijiren Technology, Inc. is a professional production enterprise specializing in the research, design, production, sales and system integration of chromatography consumables.
The company now has a factory area of more than 3,000 square meters, nearly 50 employees, a 100,000-level dust-free purification workshop and international advanced automatic production equipment, which can meet the development and production requirements of products in this field in terms of high precision and high cleanliness.
Any requirements, welcome to tell us.
Back to List