How to Choose the Right Cap for your Headspace Vial?
2022-09-14
Caps used in headspace analysis are historical, crimp style. Advances in glass vial manufacturing now produce the type of threads that are needed to properly seal the vial and cap under pressure, producing a Screw Top headspace System that works well together.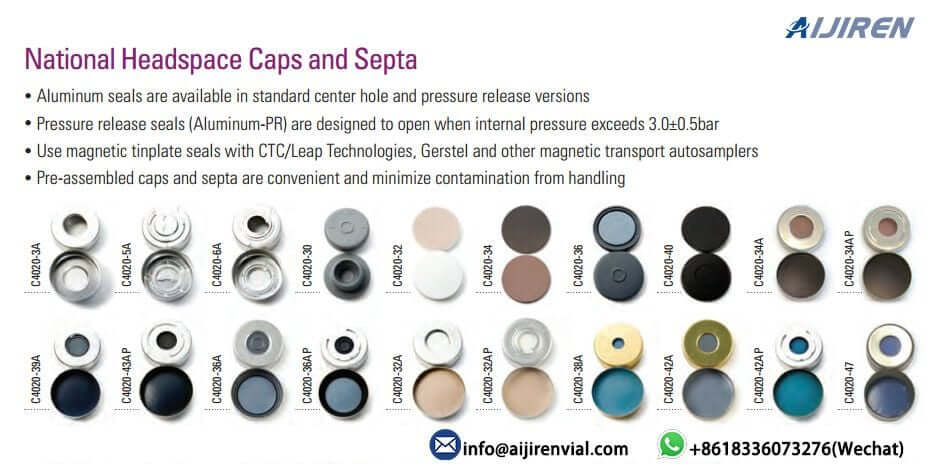 Different cap styles such as magnetic caps, pressure relief caps, and standard crimp caps are available. Aijiren offers almost every type of septa including septa with aluminum foil, black rubber, blue rubber, butyl rubber, butyl rubber/PTFE, low bleed silicone rubber/PTFE, pre-slit septa, red rubber, silicone rubber/PTFE (Most Popular) and so on. To properly select a headspace cap/septa will depend on the autosampler you are using and the amount of headspace pressure that is going to be generated.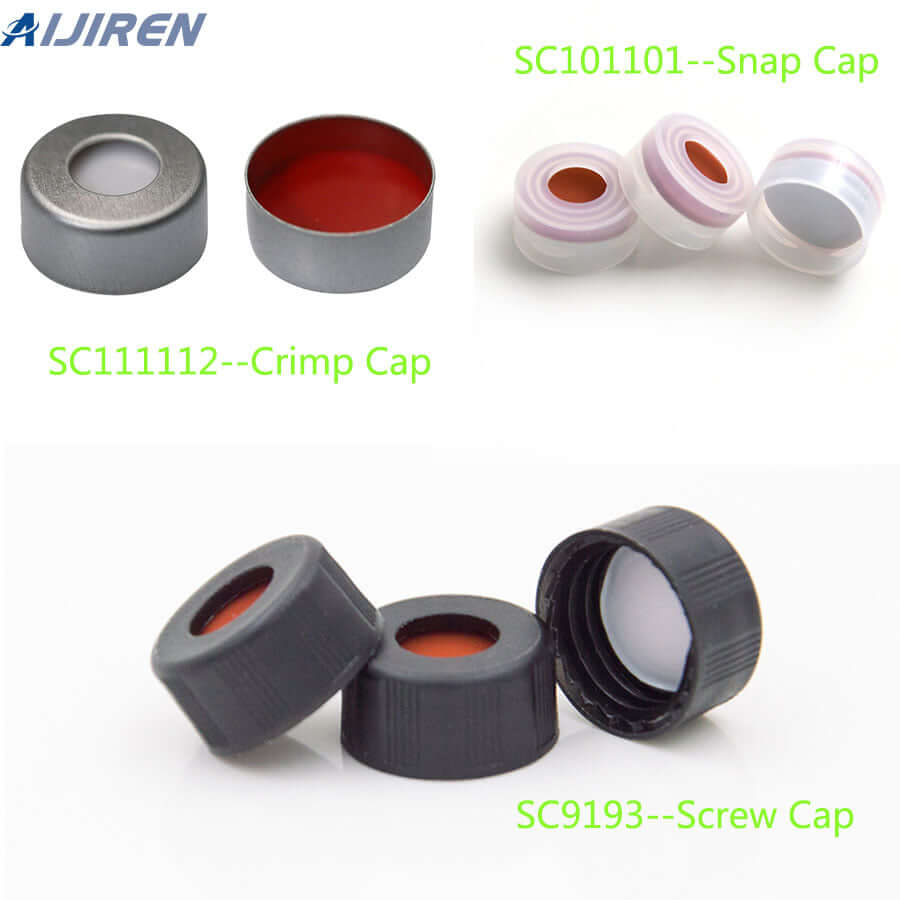 Once you've determined what vial you're going to use for your headspace analysis, you'll want to find a cap to pair with it. It's relatively easy to determine if the vial has a screw thread or a crimp top. If there is threading on the vial, you'll need a cap that can screw on; otherwise, you'll want to pair the vial with a cap that crimps down with a crimping tool. It's important to note that screw cap headspace vials are not compatible with mechanical robotic arm autosamplers because they don't have the natural ledge that autosamplers grip on crimp caps. Likewise, autosamplers that use a magnet (such as the Combipal) will need a magnetic screw cap with an 18mm diameter. Crimp caps are most commonly aluminum but are also available as pressure-release-lined and magnetic-lined options. Crimp caps have a 20mm diameter rather than the 18mm diameter of screw thread caps. Lastly, choose the septa that work best for your application. Septa is available in either PTFE/silicone, molded PTFE/butyl, or high-temp options. Contact our support team if you have any questions about the headspace vial cap options.
Back to List