How Many Types of HPLC Vials Are There?
2023-03-17
There are many different types of High-Performance Liquid Chromatography (HPLC) vials available, each designed for specific applications and sample types. Some common types of HPLC vials include Clear glass vials – suitable for most HPLC applications, including the analysis of proteins, peptides, and other biomolecules.
1. Amber glass vials – designed to protect light-sensitive samples from degradation.
2. Screw-top vials – offer a secure seal and are easy to open and close.
3. Crimp-top vials – require a crimping tool to seal the vial, providing a secure closure for volatile or air-sensitive samples.
4. PTFE-lined vials – provide an inert barrier between the sample and the vial, preventing contamination and ensuring sample integrity.
5. Silanized vials – treated with a special coating to prevent the adsorption of analytes onto the vial surface.
6. Micro-insert vials – designed for small-volume samples and can be used with standard screw-top or crimp-top vials.
7. Polypropylene vials – suitable for use with aggressive solvents and samples that require a high degree of chemical resistance.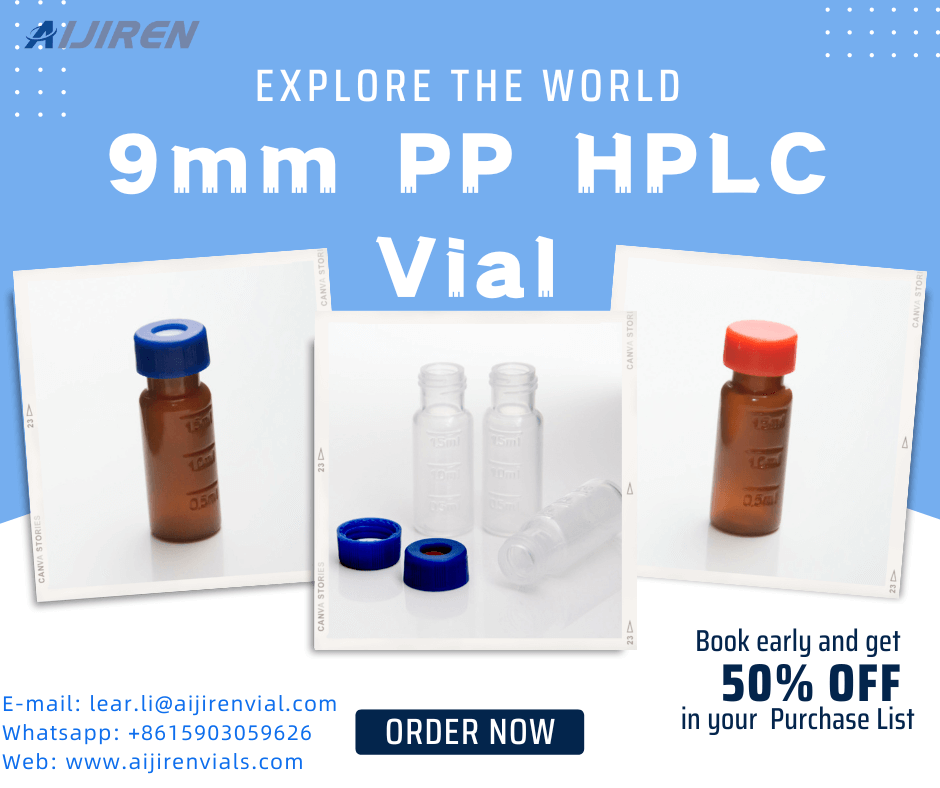 These are just a few examples of the many types of HPLC vials available, and the choice of the vial will depend on the specific application and sample type.
About us
Aijiren offers a full range of chromatography products to suit your specific needs. We cover each step of your workflow, providing everything from vials, caps, and closures to chromatography columns and cartridges, to solvents — all from trusted suppliers and brands. Browse autosampler vials and vial inserts in various sizes and closures with and without septa, including snap, screw, or crimp top vial closure options. Autosampler vials are also sold in convenient pre-packaged sets.
Our Advantages:
1. Our team's experts come from years of experience in laboratory research, production, and customer service.
2. We have a well-experienced team of professionals, a management team & technical staff, who are always dedicated to providing services in a much better way to meet the satisfaction of customers.
3. We believe that providing high-quality products and responsive service will support the innovation and effectiveness of our customers.
4. Our employees have one primary goal – to serve our customers as best as we can. Staff at Aijiren concentrate on rapid delivery backed up with expert technical support and after-sales service.
5. Our team is committed to quality with a topmost priority to customer demands.
Back to List